Our Research
The goal of our research is to understand how the proliferation of the cell, i.e. "the cell cycle", is controlled in the living body of an animal and, ultimately, to apply the knowledge gained to find an efficient way to treat cancer and other human diseases. By harnessing the power of the advanced genetical tools of the fruit fly, Drosophila melanogaster, alongside sophisticated biochemical techniques and proteomics analysis, we are striving to discover the fundamental mechanism that couples the cell cycle to cellular differentiation and tissue homeostasis in multicellular organisms.
Cell cycle control of developmental signalling pathways
It has come to light that various cell cycle regulators directly regulate developmental signalling pathways in order to coordinate cell fates with cell proliferation. We have recently found the evidence that the APC/C may regulate Wingless (Wg)/Wnt signalling through the destruction of a centrosomal kinase Nek2 during Drosophila eye development.
Investigation into the mechanism of cell cycle exit upon differentiation
We also investigate the mechanism of "cell cycle exit" that often precedes or coincides with terminal differentiation and cellular quiescence. The APC/C co-activator, Fzr/Cdh1, is essential for timely cell cycle exit and differentiation of neurons and various animal tissues.
Coupling the centrosome cycle to the cell cycle
The centrosome is a gigantic organelle present in most animal cells that is critically important for faithful cell division, asymmetric cell division and developmental signalling. The centrosome organises microtubules to direct cell division and control cell shape and migration, thereby providing cells with directional and spatial regulation during development.
LATEST NEWS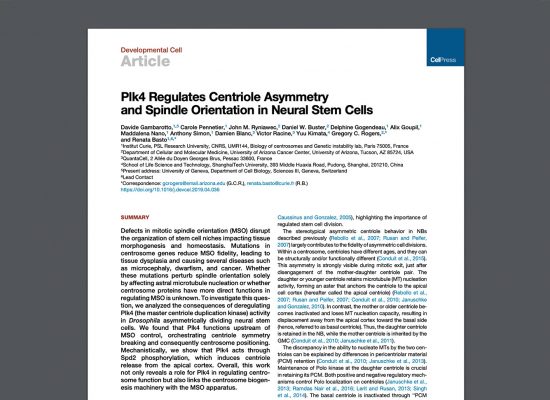 In collaboration with Renata Basto's lab (Curie Institute, France) and Gregory Rogers' lab (University of Arizona, USA), we have published a new paper in Developmental Cell. In this study, we showed how the centrosome components, Plk4 and Spd2, direct the orientation of mitotic spindle by asymmetrically regulating the two centrosomes during the asymmetric cell division […]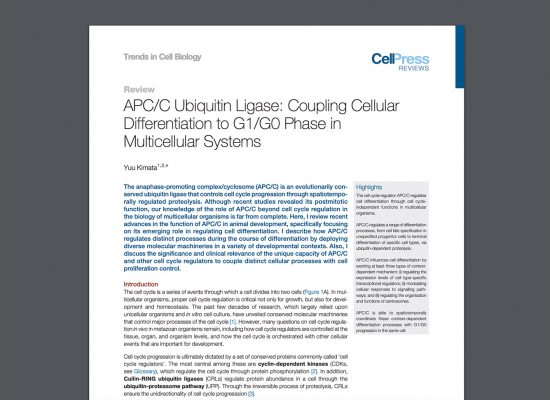 Yuu has published a review article on the role of APC/C in cellular differentiation in Trends in Cell Biology. Here is the link: https://www.cell.com/trends/cell-biology/fulltext/S0962-8924(19)30044-3 For those who do not have a subscription of the journal, you can download an accepted version of the manuscript below: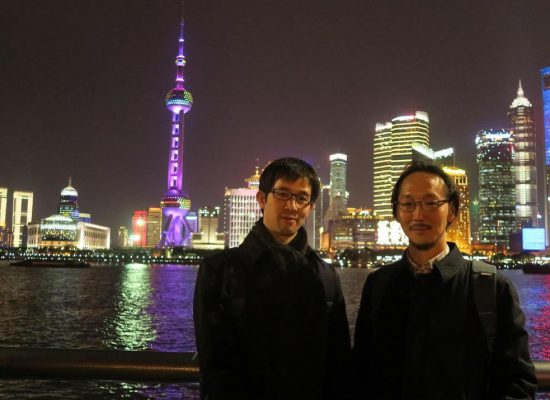 Dr Fumiaki Obata's visit Dr Fumiaki Obata, Lecturer at the University of Tokyo and a friend who I got to know in the UK (Dr Obata was a postdoc at Alex Gould's lab at tha time), visited our lab at ShanghaiTech University. Dr Obata is an expert in the study of the influences of diet […]
See all our news
The Team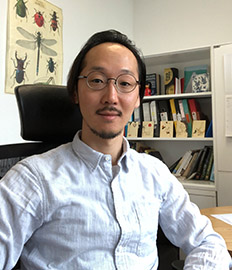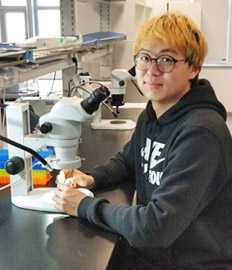 William, Shiyao Zhang
First Year Master Student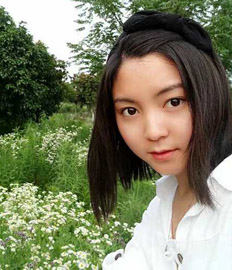 Amanda, Qian Zhang
Second Year Master Student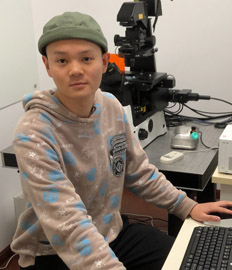 Luke, Rusong Ding
First Year Master Student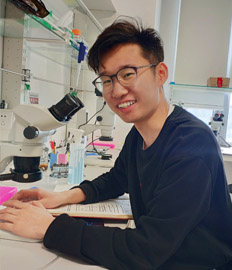 Eden, Yidong Yang
Second Year Master Student
Funding
We would like to thank our principal funder Cancer Research UK, as well as BBSRC and the Europan Commission for the research support we have received.